MY
​DESIGN PHILOSOPHY

Communication is at the heart of graphic design, which is why it is of utmost importance. The process begins and ends with communication; priority is placed on understanding thoroughly what clients are looking for and who they are. Focus should be on the clarity and understanding of persons, organizations, and goals because those elements are crucial to creating satisfying and successful design.

Much of my work is influenced by the International Typographic Style; simple, clear designs are what I aspire to create. However, I also explore typography that speaks to audiences and has its own personality. I utilize cohesive color palettes, often muted, to make impactful designs that stick in the viewer's mind and enhance their understanding of what is being communicated. I'm open to exploring many different avenues of color, hierarchy, and typography as long as important information is not lost within those elements, and as long as the work does not become overwhelming. My craftsmanship and attention to detail is high priority, and I take pride in that. I believe that design can be a bridge between cultures and people, and I aspire to create those bridges by creating designs with clear messages that appeal to a wide, diverse audience.

I hope that design becomes of utmost importance to anyone who wants to start a new venture. Branding and design is incredibly important; it's the image that potential clients and customers will see, and that will determine whether or not they choose to be associated with that brand. Oftentimes, people starting new ventures don't have the funds to invest in good design. I hope to change that by offering high-quality design for a reasonable price.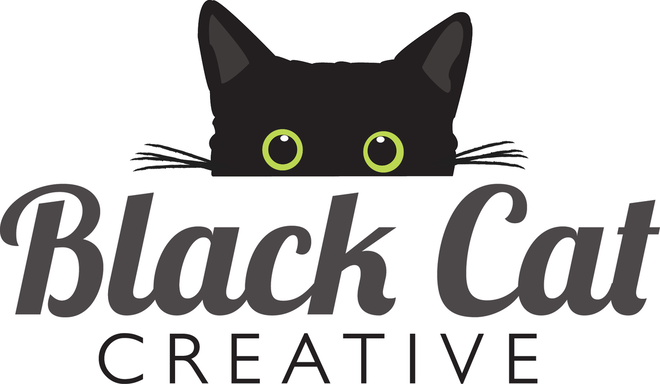 Welcome Black Cat Creative customers! I can't wait to start working with you in 2019.
​